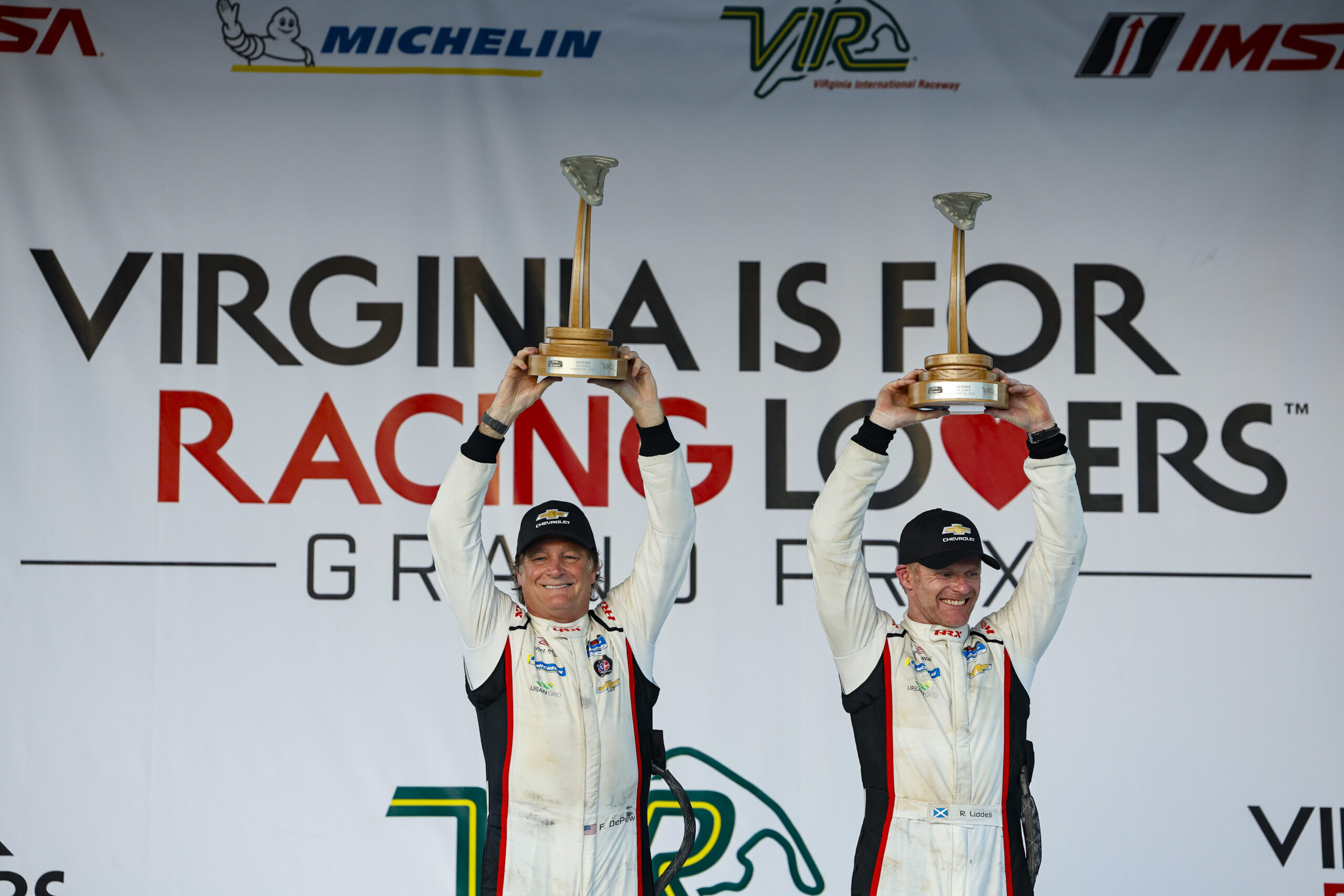 Rebel Rock Racing storm to sensational last-lap Virginia win
Rebel Rock Racing stormed to a sensational last-lap victory at Virginia International Raceway as Frank DePew and Robin Liddell made it back-to-back wins in the IMSA Michelin Pilot Challenge to strengthen their challenge for the title.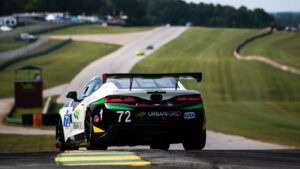 Scotsman Liddell went from third to first on the final lap of the two-hour Virginia is for Racing Lovers Grand Prix to make it back-to-back wins for the #71 Urban Grid Chevrolet Camaro GT4.R in what is the car's final season of competition.
Such an incredible result looked unlikely during practice on Friday when a mechanical issue forced  DePew to stop with half of the second free-practice session remaining.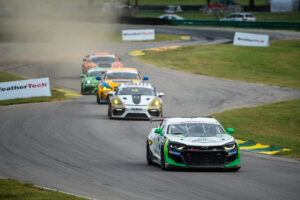 A qualifying session held on a slippery track surface did the Richmond, Virginia resident no favours either as he qualified 19th, but he heroically battled through the opening 40 minutes of the race to complete his mandatory minimum drive time in 8th spot.
His opening stint came just hours after he was given an IV drip in the circuit medical centre; a legacy of the heat in which the earlier VP Racing SportsCar Challenge race was held.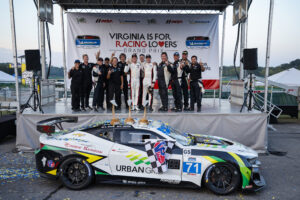 The team from DeLand, FL, pulled off a strategic masterstroke as Liddell pitted for a top-off of fuel at half-distance; just as a long Full-Course Yellow period was ending. While this dropped him to 17th and nearly 90 seconds from the lead, a further caution period worked to his benefit and allowed him to gain significant track position when others made their final stops.
With 40 minutes remaining Liddell was up to third and he remained in the podium places when the final late caution period bunched the field together ahead of a one-lap blast around the 3.27 mile circuit.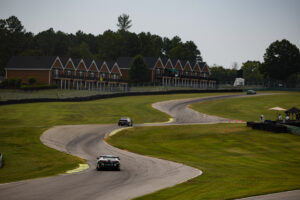 Forceful driving by all three resulted in Liddell emerging from the opening sequence of corners in second spot and he then took the lead midway round the final lap with a strong out-braking move on the leading Porsche to win by less than a second.
It marked the first back-to-back wins for the team since DePew and Liddell triumphed at Mosport and Road America in 2019, thus maintaining their third place in the Drivers' Championship.
The penultimate round of the series takes place on the Indianapolis Motor Speedway road course on September 15-17 with Road Atlanta hosting the finale in support of Petit Le Mans on October 11-14.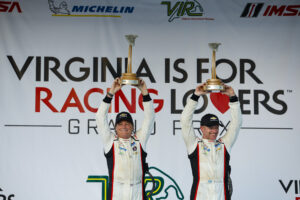 Frank DePew said: "To win here is an amazing feeling. I pulled out of the first VP Challenge race with 3 laps remaining because I didn't feel up to it. I went to infield care for an IV and I felt good during my stint in this race. We were virtually flawless on pit stops and the strategy was as good as it could be. This isn't a Frank and Robin win; it's a team effort and unbelievably so, though Robin is a superstar."
Robin Liddell said: "It was obviously going to be very tight when you have a green-white-checker. I knew we didn't have the outright pace to pass cars under green, so we decided to pit early and save fuel. Then we had the late yellow, which made us good to make the finish. We started the last lap on reserve and the car ran flawlessly. I made a good pass for the lead at Oak Tree, selling the Porsche a dummy, and we got the win. We ran the best race we could so to really earn a win through driving and strategy is phenomenal."