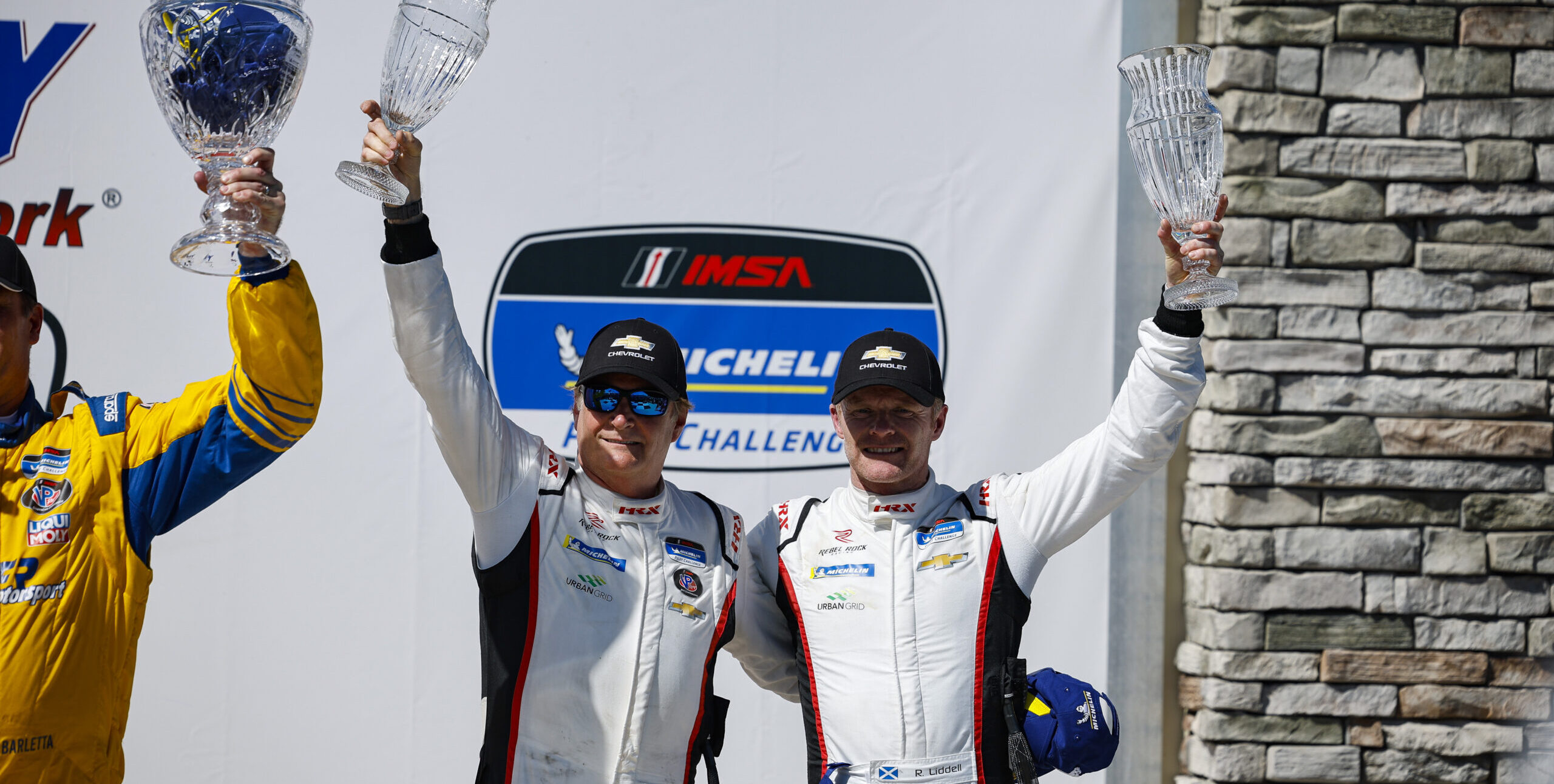 Rebel Rock Racing storm to Sebring podium from back of the grid
Rebel Rock Racing scored a magnificent podium finish in the second round of the IMSA Michelin Pilot Challenge; dramatically snatching third spot on the final lap of the two-hour Alan Jay Automotive 120 at Sebring International Raceway after an almighty charge.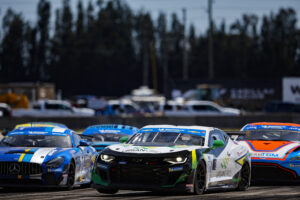 Astonishingly, the result came after Frank DePew and Robin Liddell started from the back of the GS class following an extraordinary qualifying session in which nobody completed a flying lap, and was a result of pure determination by the team from DeLand, FL.
Having set his best-ever times around the iconic Sebring circuit during last weekend's VP Racing Fuels Challenge round, DePew impressively matched his qualifying pace within the first hour of free practice on Wednesday; Liddell later putting the #71 Urban Grid Chevrolet Camaro GT4.R second on the time-sheets.
Sadly for the pair, two red flags during the 15-minute qualifying session later that day meant nobody was able to complete a flying lap and caused the grid to be set based on championship positions.
With the #71 Chevy having been an early retiree at the Daytona season-opener, that meant a 26th-place start, but DePew navigated some early chaos to climb as high as 12th during his stint.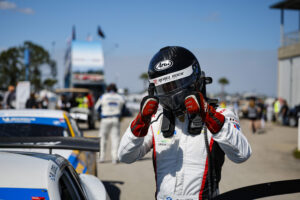 Liddell – the 2015 series champion – continued the charge and was up to eighth with 25 minutes of the two hours to go; numerous 'Full-Course Yellow' periods at slow speed bunching the field together.
He carved past three cars in one lap to run fifth and – after the green flag waved for the last time – made a terrific 'around the outside' pass through Turn 1 to snatch third spot and the team's first podium of the season.
The next race takes place at Laguna Seca, CA, on May 12-13.
Frank DePew said: "This is a great result for the whole team. Starting back in the pack because of the grid being set by championship points meant I was always in traffic, so it was important to stay calm and make sure we had everything in one piece. The extra track time we've had here by racing in the VP Racing Fuels Challenge last weekend has helped me to put my pace together and Robin's been a big help there with his advice. We want to give the Camaro the send off it deserves in its final season of eligibility and results like this definitely help."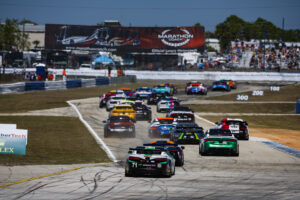 Robin Liddell said: "Everyone's done a superb job this past few weeks, so this result is for the whole team. Frank really stepped his game up – particularly last weekend [in the VP Racing Fuels Challenge] and ran some super lap-times so I knew we could have a decent shot. I thought I could have had second place, but there were just too many yellows during my stint. Our target for this year is to have as many successes as we can for Pratt and Miller, GM and Chevy in the final year of the Camaro and send the car out on a high. We're in a reasonably strong position now for the rest of the year to be able to do that. Happy days."