Rebel Rock Racing Sets Sights on Watkins Glen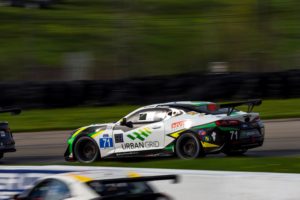 WATKINS GLEN, NY (27 June 2019) – Rebel Rock Racing will be looking to build on some promising showings earlier in the season when the IMSA Michelin Pilot Challenge returns to Watkins Glen International for Saturday's Tioga Downs Casino Resort 240, the fourth race of the 2019 season.
Andrew Davis will join Rebel Rock Racing's full season drivers Frank DePew and Robin Liddell in the No. 71 Urban Grid Solar/MVP Capital Chevrolet Camaro GT4.R for the four-hour race, one of two endurance events this season. DePew and Liddell have shown promise but have experienced some bad racing luck in the opening rounds of the season.
"We have been hit with a little bit of bad luck so far this year, but the team has not missed a beat and we are really eager to get back to racing this weekend; I'm also looking forward to having Andrew in the lineup again," said Depew.  "The team has worked hard to make the most of the break since Mid-Ohio, and now we've got two races in two weekends (Watkins Glen and Canadian Tire Motorsport Park). So hopefully all that preparation will pay off. The  Glen is such a drivers track and so I'm really looking forward to our run there this weekend."
While DePew is set to take to the famed Finger Lakes circuit for the first time behind the wheel of a Camaro, both Liddell and Davis have winning records at The Glen. Davis was part of the Rebel Rock run to the VIR podium in 2018, and is hoping to pick up where he left off last season.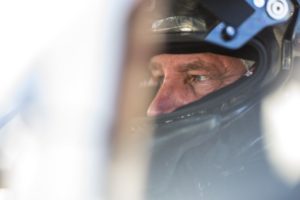 "It was a great honor last year to help Rebel Rock get the program started off, and I'm really excited to be joining them again," Davis said. "Robin and I are great friends and we have enjoyed a lot of success as teammates. It's a real pleasure to be back in the Camaro. The team has been working real hard and has made a lot of progress. The results haven't shown this year so far, but the team is much more polished and working together better. I'm really looking forward to getting a solid result at Watkins Glen for Rebel Rock."
The Liddell-Davis combination is a strong one at the Glen, as the duo teamed to win there in 2014 and 2015 IMSA Michelin Pilot Challenge competition, driving a Stevenson Motorsports Z28 Camaro. In addition, Liddell was a three-time winner of the Sahlen's Six Hours of The Glen, taking Grand-Am GT class victories for Tafel Racing in 2006 and with Stevenson Motorsports in 2012 and 2013.
"I've always loved coming up to Watkins Glen; it's a lovely part of the world and the circuit is one of the very best around," said Liddell. "It's a great track to drive and has a great history and I always look forward to coming back and driving here, especially as we've had some good results here over the years.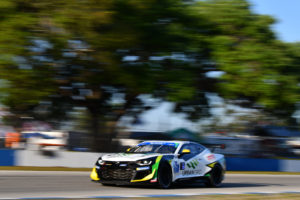 "We've been pretty busy since the beginning of June and had a two day test here to help us all prepare as much as possible for this weekend," said Liddell. "With the race format and the historical success of the Camaro here, I feel as though this is our best chance so far for a good result. The car is as always very well prepared and I do think it will be fast here. The schedule is obviously very tight heading to Mosport next week so we've been flat out, but are ready to go for both of these races."
The Glen event joins Daytona as the only four-hour endurance races on the Michelin Pilot Challenge schedule, with the remaining eight events at just two hours in duration.
"It's great to have Andrew back on board again and he will add real strength to our driver line up," said Liddell. "Our guys haven't had a chance so far to really show what they can do in terms of pit stops but I think we will be in good shape. The only other change is that coming into these events we will now be running on the harder Michelin tire, although with the anticipated higher track temperatures and cornering loads we see here I'm sure the tire will be ideally suited to this event."
The Tioga Downs Casino Resort 240 will take the green flag at 1:55 p.m. ET on Saturday, with GS qualifying on Friday at 1:25 p.m.
Additional updates via:
https://www.rebelrockracing.co
https://twitter.com/rebelrockracing
https://www.instagram.com/rebelrockracing/