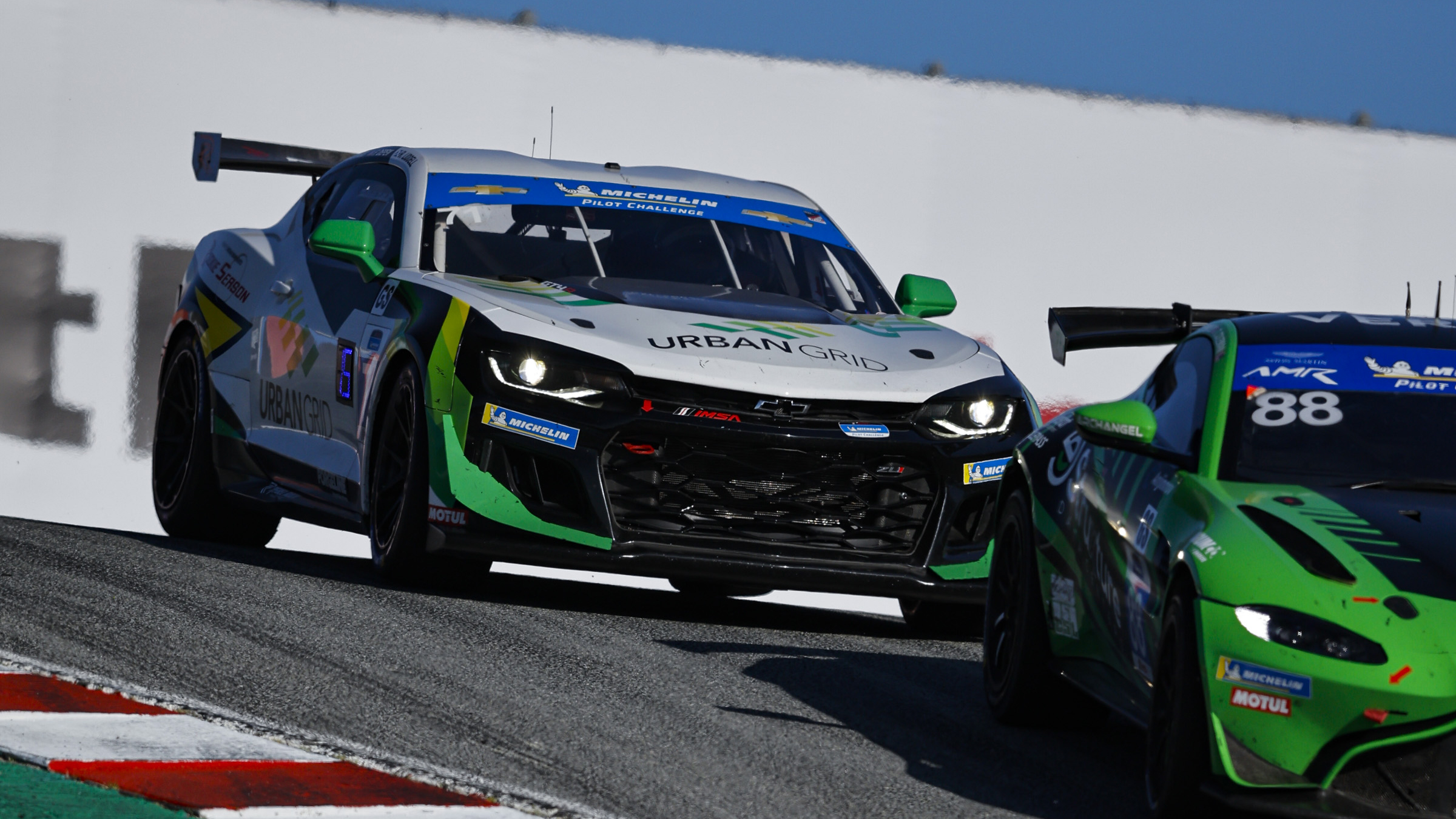 Rebel Rock Racing recover to top-10 finish with strong race at Laguna Seca
A strong recovery drive for Rebel Rock Racing, in spite of an overall lack of performance, brought Frank DePew and Robin Liddell a top-10 finish in the third round of the IMSA Michelin Pilot Challenge, the Weathertech Raceway Laguna Seca 120, on Saturday.
The result helped strengthen the championship position of the team from DeLand, FL, who came into the weekend off the back of a podium finish at Sebring last time out. Fourth place in opening practice for British racer Liddell gave notice of the pace of the #71 Urban Grid Chevrolet Camaro GT4.R, despite a damper issue hampering the team during the session.
With braking issues further affecting lap times across second practice and qualifying, team owner/driver DePew lined up 20th on the grid for Saturday evening's two-hour race. On the narrow 2.28-mile California road course, which has undergone changes to its run-off during the winter, Frank made sure to avoid early incidents and kept a cool head to climb to 13th in the GS class by the time he made his mandatory pit stop just before half-distance. Liddell – the 2015 series champion – took over and made up two further spots in quick succession.
A strategic decision to pit for fuel and fresh Michelin tyres – and benefit from the clear performance advantage they would give over the remaining 25 minutes of green-flag running – was made during the only Full-Course Yellow period of the race.
This dropped Liddell to 15th but made him one of the drivers to watch during the closing stages as he brought the Camaro into the top 10 and finished there.
Robin Liddell Said: "The car was quite tricky to drive throughout the whole weekend, but the relative pace wasn't too bad during the latter stages of the race and we were able to make a few positions after the caution to record the team's best finish to date at this event."
Frank Depew Said: "While my experience at Laguna Seca is limited, I really enjoy driving the track and look forward to many more races there, that said, the Camaro has never been particularly quick at this track, and this weekend we experienced some issues with the car which made it very difficult to drive. I am quite satisfied that we were fortunate enough to get a 10th place result. Robin as always did a super job."