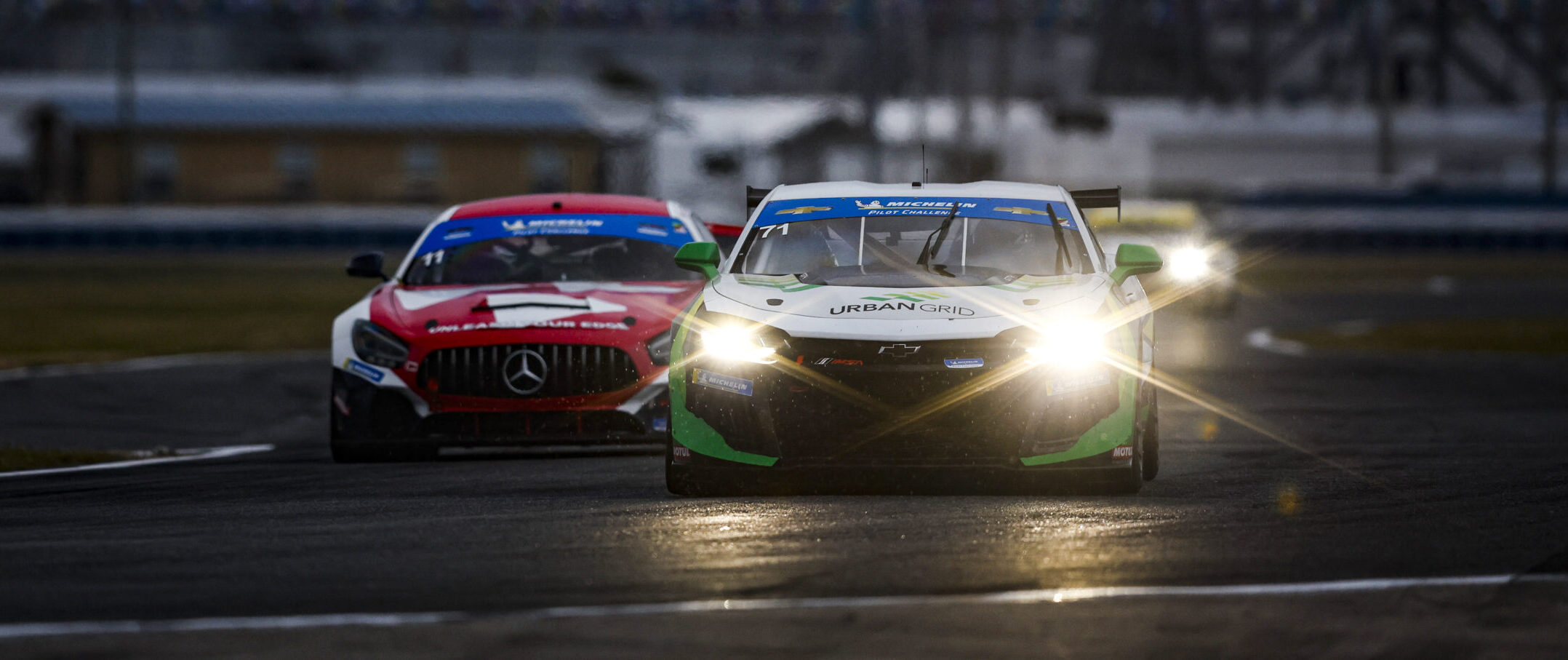 Rebel Rock Racing kick off 2023 race season at 'The Roar before the 24'
Rebel Rock Racing kicked off their 2023 racing season with an intensive three days of on-track running at IMSA's traditional pre-season test, the Roar before the 24, at Daytona International Speedway.
Fielding a pair of Urban Grid Chevrolet Camaro GT4.Rs in two different series this year, the team performed strongly at the legendary racetrack, which is less than 20 miles from their headquarters in DeLand, FL.
Frank DePew and full-season co-driver Robin Liddell, who are sharing the #71 Camaro with Andrew Davis in next week's IMSA Michelin Pilot Challenge opener at Daytona, covered significant ground across the five official test sessions, which took place in variable weather.
Top-10 times in three of the five sessions gave indication of the team's potential in Friday's four-hour BMW M Challenge; the first of 10 IMPC races on the 2023 schedule.
DePew has also entered the all-new VP Racing Fuels Sportscar Challenge aboard the identical #72 Chevy, for which the opening two races of the season were held during the weekend.
Aiming to use the programme to gain additional seat time aboard the Camaro, the racer from Richmond, Virginia was in inspired form during Saturday's opening race as he climbed from 15th to 11th – making up a spot on the final lap as he put in a mistake-free run.
An excellent opening two laps plus a tenacious move as the race went green following an early Full-Course-Yellow period, brought Frank up to eighth, but a right-front tire failure with 15 minutes remaining forced him to pit for fresh rubber and dropped him to 14th.
The team will be back on track as IMPC practice begins on Wednesday.
Frank DePew: "I felt very good about my performance this weekend and it was excellent to get the additional seat time and do some wheel to wheel sprint racing. The Camaro is not competitive on the banking but it is an excellent car on the brakes and in the corners. This made it incredibly difficult to get by the other cars and keep them behind me on the banking, but I felt I put on a good performance. The competition was very tough and the competitors raced hard but fair and heads up, so I feel the series is off to a good start."
Robin Liddell: "Frank's raced very well this weekend. He's raced hard and close and has held his nerve in some pretty difficult situations with the faster cars. He drove a couple of canny, measured races and through the test sessions he's been strong as well. The Rebel Rock Racing team's done a great job to prepare and run two cars, which is not what they're used to. There's a little bit of disappointment in terms of the pace of the car, but we can work on that and do our best to try to close the gap as quickly as we can."
Andrew Davis: "Just as I expected, it felt great to get back with my Rebel Rock Racing teammates during last weekend's test at Daytona. Everything about the team just feels comfortable and their welcoming attitude helped allow me to focus on getting re-acclimated to the Camaro GT4.R. To be perfectly honest, that particular process only took me a corner or two as I immediately felt at home behind the wheel. Having Robin, Frank, Charlie, and all the rest of the Rebel Rock Racing crew in charge just makes it easy to get stuck in and do my job. I can't wait get this 2023 season underway!"
Rolex 24 race week begins at Daytona International Speedway on Wednesday, January 25th with the opening session for the IMSA Michelin Pilot Challenge.