Rebel Rock Racing Heads to Canada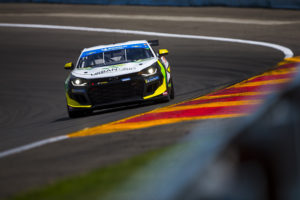 BOWMANVILLE, Ont. (2 July 2019) – Rebel Rock Racing will be taking momentum from its best finish of the 2019 IMSA Michelin Pilot Endurance Challenge season to date into Saturday's two-hour race at Canadian Tire Motorsport Park.
Frank DePew and Robin Liddell are coming off their best finish of the campaign, with Andrew Davis joining them in a fifth-place showing for the No. 71 Urban Grid Solar/MVP Capital Chevrolet Camaro GT4.R in Saturday's four-hour Tioga Downs Casino Resort 240 at Watkins Glen International.
Now, the team faces a short turnaround for Saturday's race at the historic 10-turn, 2.459-mile circuit in the Toronto suburbs.
"I've never driven Canadian Tire Motorsport Park in a race car," said DePew, who is coming off his best opening stint of the season, at the Watkins Glen event. While he's never raced at the circuit, he has taken a non-track prepared street car around the course on a lapping day, and he hopes that knowledge of the track will pay off this weekend.
DePew's next experience at the circuit will be on Thursday, for promoter's testing, which will be followed by official practice on Friday.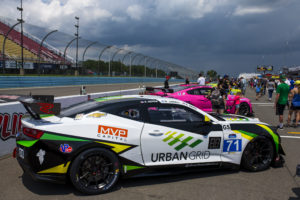 "I feel good, because I think I know the track well enough," DePew said. "We have a promoter's test day up there, and I'm learning the car better, so I think I can do pretty well."
Liddell is pleased with the progress of his co-driver.
"My hat's off to Frank for his job at Watkins Glen," Liddell said. "He had a great opening stint, and he stayed out of trouble. He did a couple of restarts, which put him under pressure. He did exactly what he needed him to do. He's got a solid first stint under his belt, and now we can move forward for the rest of the year."
With the tight turn around, it is an extra challenge for the team but also a change to keep the momentum.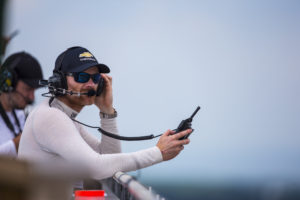 "There was a long break between races from Sebring through Mid-Ohio to Watkins Glen, and even though we've been busy there is no substitute for going racing in terms of learning to gel as a team. I do think we can take a lot of positives from the weekend we've just had however and go forward into Mosport with a better idea of the things we need to improve on. I'm excited and really looking forward to it," said Liddell.
The CTMP 120 is set for Saturday at 1:55 p.m., following qualifying at 10 a.m. The race will be streamed live onIMSA.tv.
Additional updates via:
https://www.rebelrockracing.co
https://twitter.com/rebelrockracing
https://www.instagram.com/rebelrockracing/