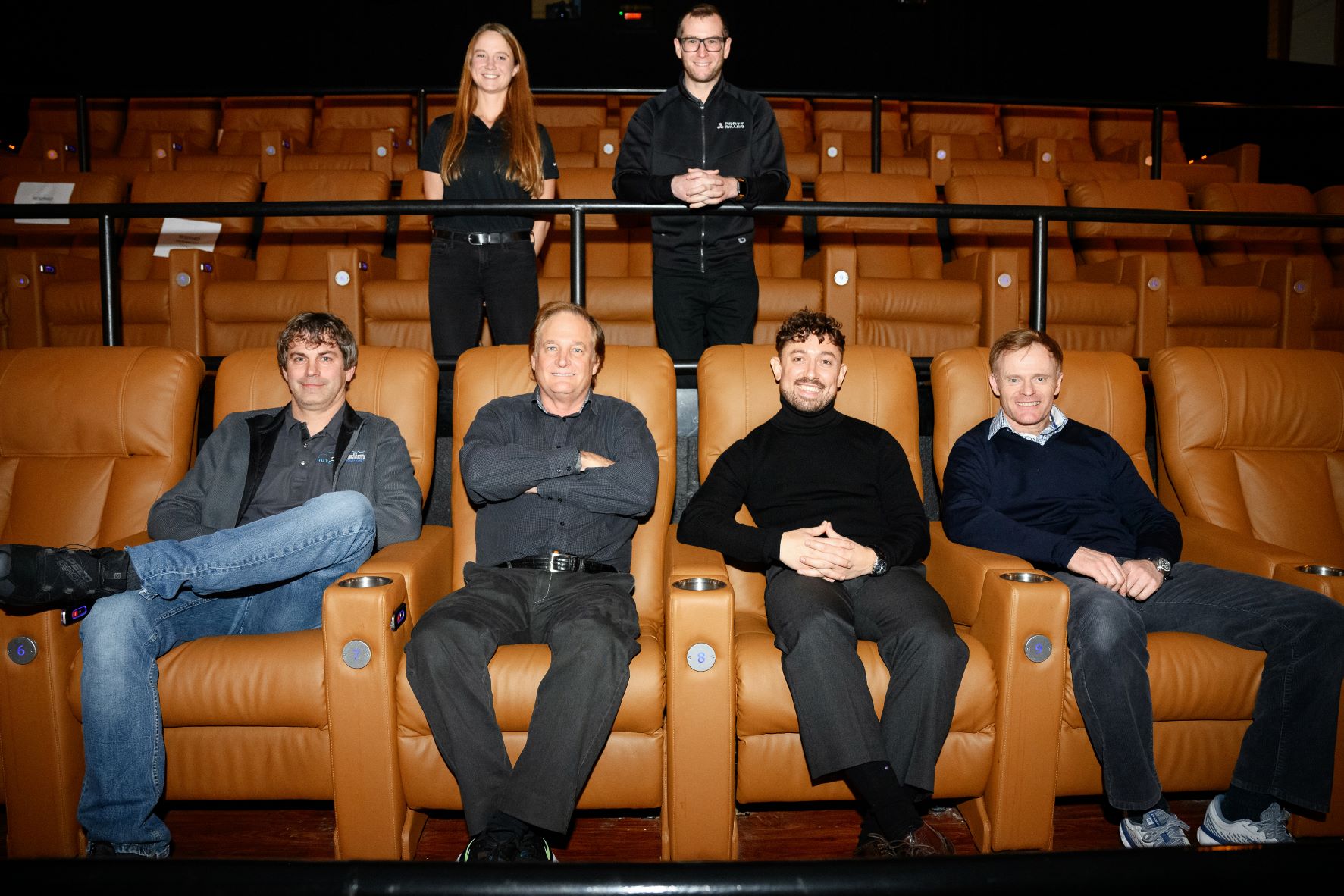 Rebel Rock Racing Goes to the Movies!
Friday December 9th, saw a special screening of the Rebel Rock Racing feature documentary, 'Rookie Season' at the Emagine Theater in Royal Oak, Michigan.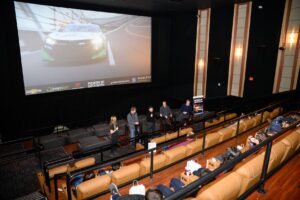 This special event was hosted by Family First, GM's discount program for employees and their family members and gave attendees an exclusive opportunity to meet the stars and director of the film while learning more about racing as an art form both on track and on film. The guests were also given a unique and personal insight into what it's like to race the awesome Camaro GT4.R in the IMSA Michelin Pilot Challenge Series.
After the screening, special guests Frank Depew, Robin Liddell, Michael Hoffman, Director Adrian Bonvento, and Assistant Chevrolet Sportscar Racing Program Manager at General Motors, Christie Bagne took part in a Q& A with the audience.
"It was a real treat to get to see Rookie Season again on the big screen, especially alongside Frank, Robin and Michael" said the film's Director, Adrian Bonvento.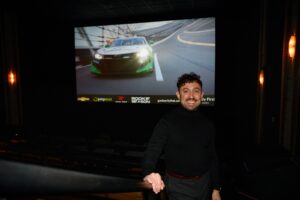 He went on to explain how the location for the evening's event was not lost upon him. "General Motors put on a top shelf event, and it felt truly fitting to host this screening in the Motor City alongside individuals who really have a passion for these cars. As a filmmaker, it's extremely rewarding when you have a chance to connect directly with your audience, and there was no shortage of that here!"
Robin Liddell, Driver of the #71 Camaro GT4.R relished the opportunity to relive the 2019 season in the home of the Chevrolet marque. "It was fantastic to see the film once again and the fact that it was in Detroit of all places made the evening even more special."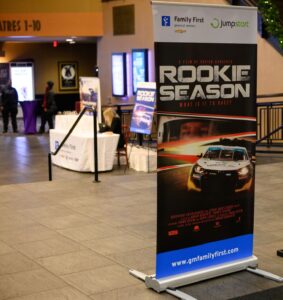 "The interest from the GM staff present and of course for the Rebel Rock Camaro itself really made it a fun event. We had a lot of great questions from the audience members afterwards and it just goes to show that the staff at GM are not only really knowledgeable about the sport but they understand the importance of the transfer of technology between the race cars and the street cars."
Team Owner and Driver, Frank DePew was buoyed by the event and is excited about the Team's prospects for 2023. "We at Rebel Rock are looking forward to flying the flag again in 2023 for the Camaro in what will be the final year of competition for the brand at this level for the foreseeable future. With thanks to Adrian, Robin and all the folks at GM for making the event possible."
Frank and Robin made new fans in the GM family who will certainly be cheering for them when they come back to race on the streets of Detroit in 2023!