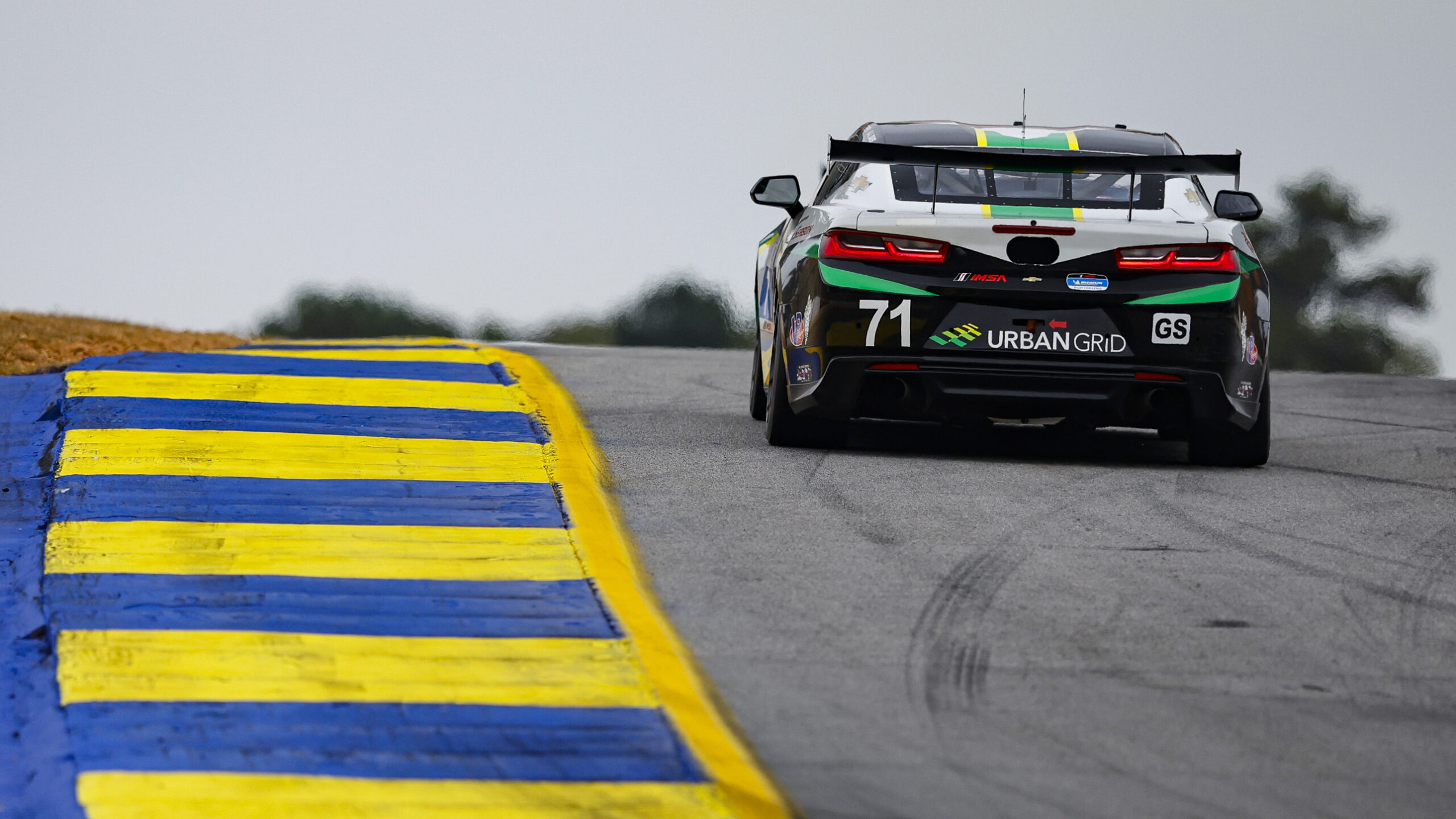 Going Down to the Wire in Georgia
By 2:30pm on Friday at Michelin Raceway Road Atlanta, the extraordinary story of Rebel Rock Racing and the Chevrolet Camaro GT4.R will reach the end of its final chapter. We would suggest that the remarkable tale that unfolded over the last 5 years or so should be made into a movie, but that has already happened!
The team from Deland, Florida is enjoying its best ever season with the Pratt & Miller-built 6.2-liter V8 having picked up an astonishing 1300 points from a possible total of 1400 in the second half of the season. This run of results includes back-to-back-wins at Road America and Virginia International Raceway. With seven wins over the last five seasons, there is still time to enjoy one last trip to Victory Lane before GMs much-loved muscle car is retired.
The team's extraordinary run of form through the Summer means the IMSA Michelin Pilot Challenge GS Championship is on the line in Georgia with the #71 crew starting the week just sixty points behind the Turner BMW of Robby Foley and Vin Barletta. For the drivers and crew the strategy is simple, do what they always do and go for the win!
"We are not planning on looking at this race any differently from any other race. It's business as usual for Rebel Rock; we race to win, or at any rate to maximize our performance and what will be will be," said Driver and Team Manager, Robin Liddell.
His Co-Driver and Team Owner, Frank DePew, is on exactly the same page as the Scotsman. "We cannot control the outcome of the championship. I'm happy of course that we are a contender as that is a reflection of the performance and consistency of the team throughout the year, something which we can all be proud of."
Despite the potential of a 'Hollywood' ending for the #71 Camaro GT4.R, the Championship will be a secondary consideration until the very last moment. "We are not in control of the outcome of the championship and it would be quite wrong for us to give it any consideration at any point until we are merely a few laps from the finish," explained DePew.
Coverage of Friday's Fox Factory 120 is live on Peacock in the USA at 12:25pm ET. For International viewers without a TV broadcaster, the race can be seen live at IMSA.TV. IMSA Radio will also have non-stop live coverage of the race. For full event coverage please follow Rebel Rock Racing on X at @RebelRockRacing, on Instagram at @rebelrockracing and on Facebook at https://www.facebook.com/rebelrockracing2.0.