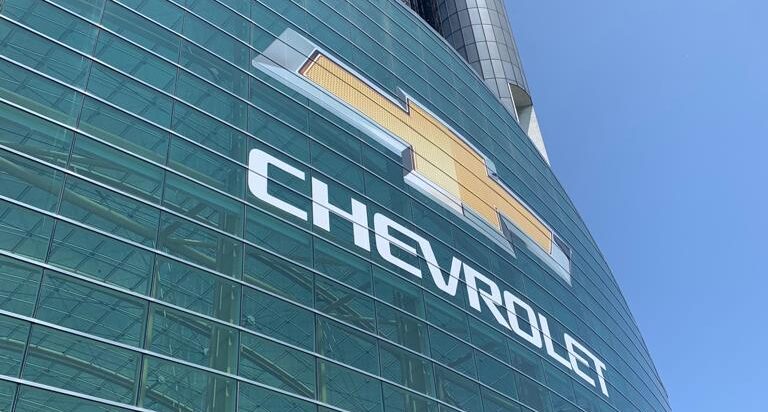 Detroit Grand Prix Preview
The IMSA Michelin Pilot Challenge takes a leap into the unknown on Saturday afternoon with Round 4 of this year's Championship on the Streets of Detroit. The brand new, 1.7-mile, 10-turn street circuit winds through the heart of the Motor City and even passes right by the General Motors' global headquarters on Jefferson Avenue.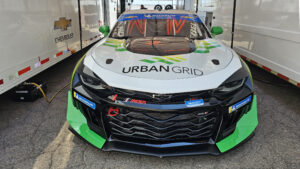 This truly is the home race for Rebel Rock Racing and the #71 Urban Grid Chevrolet Camaro GT4.R. But the team cannot lean on any sort of home field advantage or intimate track knowledge at a venue that has never held a race of any kind. In real terms the entire IMPC GS field will begin practice on Friday morning with exactly the same amount of track knowledge – zero.
The biggest challenge facing drivers, Frank DePew and Robin Liddell, will be the constantly changing track surface that winds through narrow corridors of concrete. With three series competing at the downtown event, all racing on different makes of tire, the levels of grip on offer could vary wildly from session to session.
"The layout looks quite interesting. It's narrow in places and quite fast in others," explained Robin Liddell. He added that "It's tricky and obviously to be respected. It's going to be dirty, dusty and low grip but hopefully it's going to get gradually better throughout the weekend."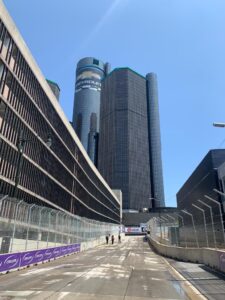 Liddell went on to outline how the drivers and team prepared for tackling an entirely new layout. "We have video of a sim lap so we have a basic idea of the track layout. It gives us at least a mind's eye view of the circuit. Frank and I have studied it closely. We both had an understanding of the overall flow of the track before we walked it on Thursday afternoon."
For team owner and Liddell's driving partner, Frank DePew, racing in Motown is an exciting prospect. "We are thrilled to be racing the Camaro mere yards from GM's Global Headquarters. It will be a challenge for sure learning a completely new track with concrete walls on each side and little to no room for error on corner exit. The track gets very narrow in places and passing will be at a premium throughout the race. We are hoping for a clean race and a good result, to take us into the summer schedule at venues where we generally excel."
Coverage of Saturday afternoon's race through the streets of the Motor City is live on Peacock in the USA. For International viewers without a TV broadcaster, the race can be seen live at IMSA.TV. IMSA Radio will also have non-stop live coverage of the race. For full event coverage please follow Rebel Rock Racing on Twitter at @RebelRockRacing, on Instagram at @rebelrockracing and on Facebook at www.facebook.com/rebelrockracing2.0.